External / Solid Wall Insulation & Rendering
Why Insulate your Solid Walls?
Good insulation in properties is key to achieving heating comfort for your home. It reduces both heat loss and heat gain, meaning your home will be warmer in winter and cooler in summer. You could be losing up to 45% of your heat through your walls. The system comprises a layer of insulation which is mechanically or adhesively fixed to the building, followed by a reinforced render and finished with a decorative top coat.
Not only can installing Solid Wall Insulation on your property save you money, it can also significantly improve the look of your home.
Benefits
Benefits of external solid wall insulation
Reduced heating or cooling costs and lower pollutant emissions of CO2
Healthier living environment
Easy Maintenance by using Sto Lotusan
Noise barrier
Increased life of your walls by protecting the brickwork
Increased value of the property
Reduced heating or cooling costs and lower pollutant emissions of CO2
Fitting external solid wall insulation can cut heating bills by 25-45% instantly, which is a saving of around £400 per year for the average home at today's prices, and will lead to much high savings as the price of heating continues to rise. Furthermore you make substantial contribution towards protecting the environment.
Healthier living environment
Internal condensation problems are reduced, and less mould growth will occur which leads to a healthier living environment.
Easy Maintenance by using Sto Lotusan
The high performance render finishes used on the system offer excellent durability and protection against rain, UV rays from sunlight and cracking. We work mainly with Sto products and StoLotusan is a breakthrough in render technology. It is the only render with the patented Lotus-Effect, demonstrating unbeatable water and dirt repellence, and providing the best natural protection against algae growth. As StoLotusan cures, the surface forms a unique microstructure similar to that found on the lotus leaf, greatly reducing the surface contact of water and dirt particles. Every time it rains, the rainwater simply rolls off the facade, picking up the loose dirt as it goes.
Noise barrier
Solid wall insulation will serve as a noise barrier in noisy locations.
Renders & Decorative Finishes
We use mainly materials of the market-leading manufactured STO.
Sto renders are available in a range of grain sizes and textures.
Up to 800 colours are available, depending on the finish
Render finishes
Stolit* (inserting pdf file with product details)
Acrylic render
StoSuperlit* (inserting pdf file with product details)
Exposed natural stone
WStoSilco* (inserting pdf file with product details)
Silicone resin render
StoLotusan
Lotus-Effect render* (inserting pdf file with product details)
http://www.youtube.com?watch?v=5RZht6WUHjI
Sto Brick Slips
Manufactured from acrylic render, Sto Brick Slips can be custom
made in any of the 800 colours of the StoColor System, and in
a range of sizes and textures
Steps that need to be carried out!
In the plinth area a thick waterproofing Bitumen or Flexyl coating is applied.
The plinth insulation boards are fixed with adhesive and dowels.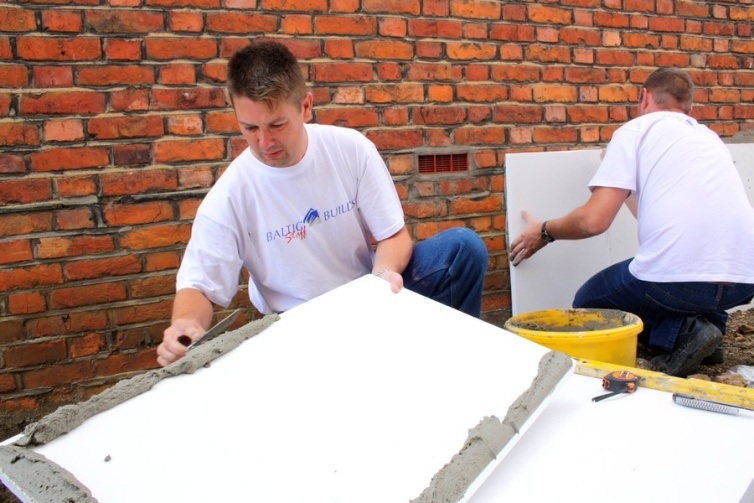 The EPS insulation boards are adhesively fixed to the wall and at the base
of the wall the boards sit in a base rail set at the height of the damp proof course.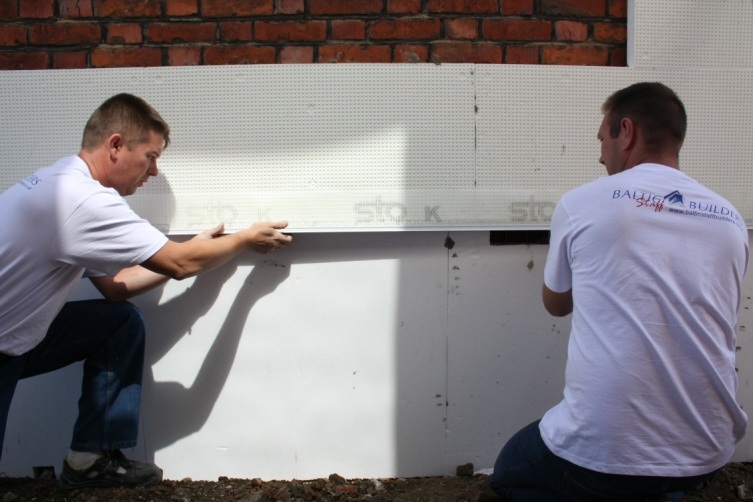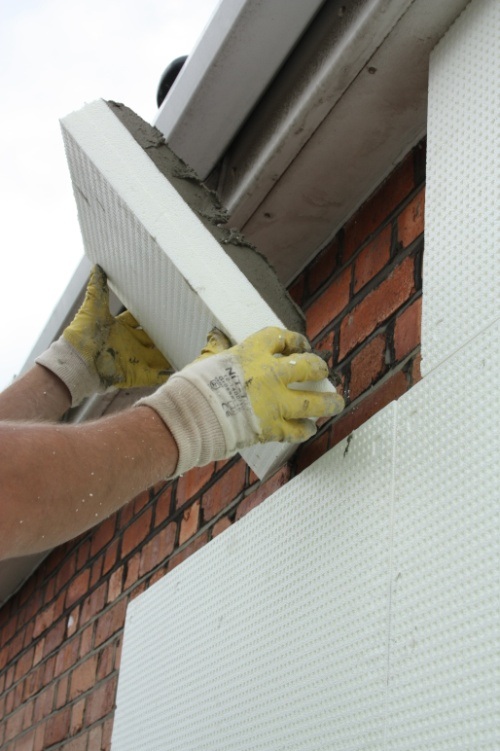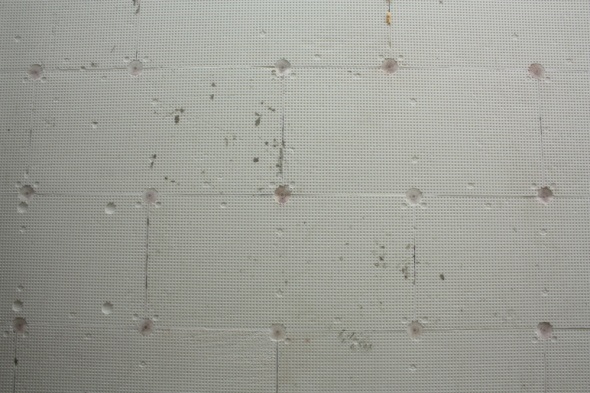 Checking all angles for alignment using spirit level.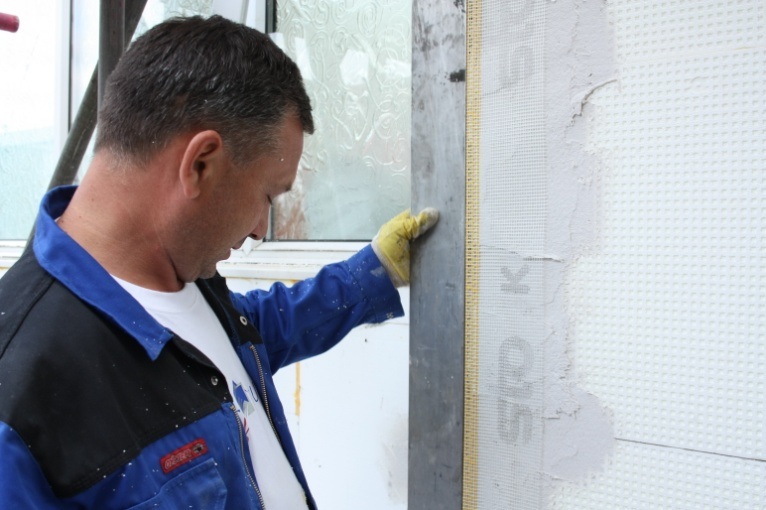 Reinforcing Render is applied to the entire surface. StoArmatClassic
cement free, water based, fibre reinforced, highly flexible render.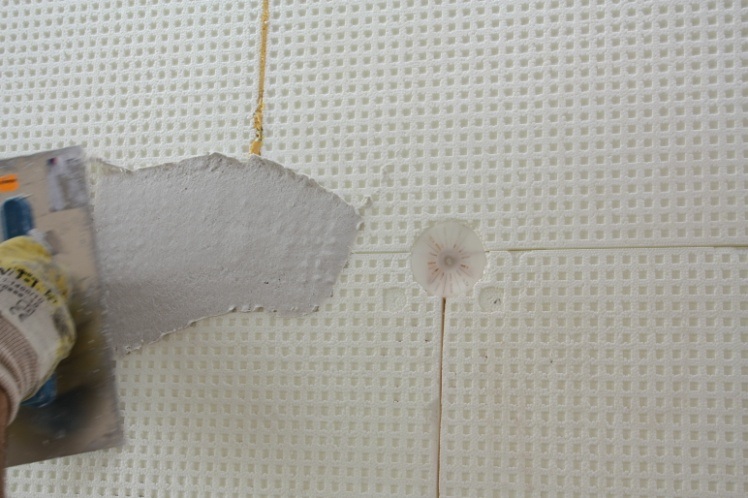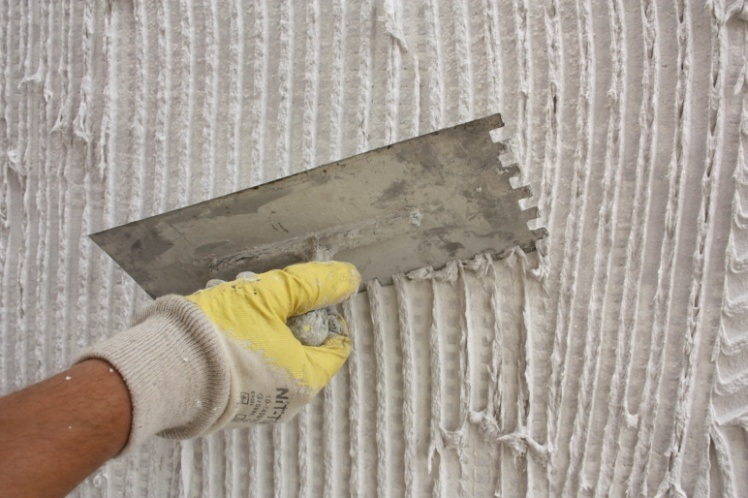 Specially developed Sto Glass Fibre Mesh is embedded on the entire surface in the
reinforcement whilst still wet to provide additional crack prevention.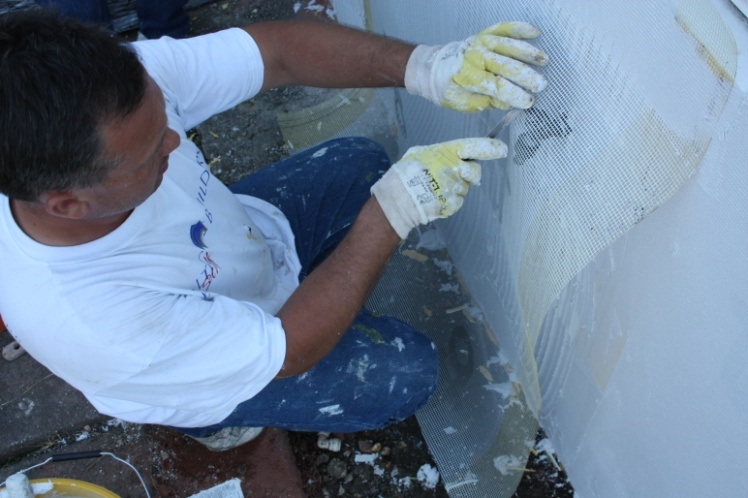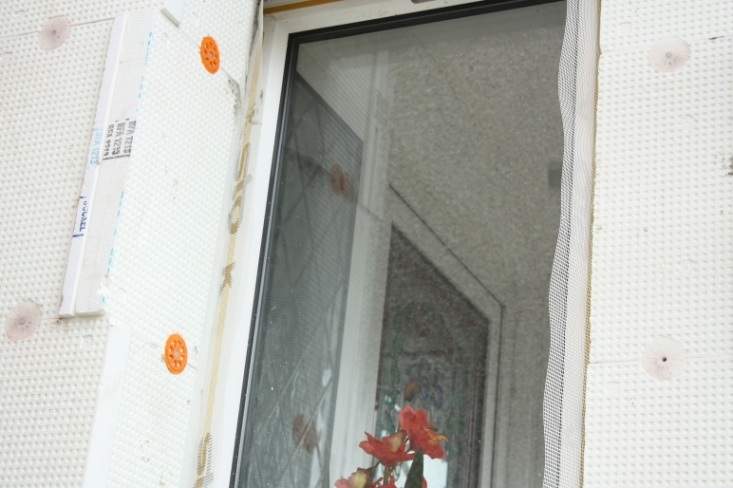 In the last step the decorative finishing render is applied and textured. Decorative renders
are available in white and a range of 800 colours.
Render Types:
Stolit: acrylic resin render
Extremely low water absorption.
Optimum adhesion to the substrate.
High elasticity.
Exceptional resistance to mechanical stress.
StoSilco: Silicone resin render
High level of vapour permeability and water repellence.
Ideal for areas exposed to harsh weather conditions.
Ideal for coastal areas
StoLotusan K
Strongly reduced adhesion of dirt particles.